the enjoy mill valley blog
With the grateful support of our partners at Mill Valley Recreations' Mill Valley Community Center, the second half of our two-part Winterfest will feature another fantastic lineup of singers, dancers and musicians to perform from 12-4pm, along with great activities, Cousin's Maine Lobster and Hopmonk food trucks, a beverage program for adults and kiddos alike, and much more. Performers on 12/17include the one and only Millbillies, Sweaty Baby, Marin Conservatory of Dance, Rock the Ages, Ellie McKee and Roco Dance & Fitness.
The Enjoy Mill Valley Store
Mill Valley Picnic Blanket
Mill Valley Thermal Bottle
MV Logo Print, Large, Framed
 

The Enjoy Mill Valley Store is all about supporting our wonderful community, so all proceeds raised go directly back into promoting our town and making it the vibrant, gorgeous place we all love.
Enjoy Mill Valley is your community hub for all things MV
Sign up for our email list and receive weekly emails with everything you need to know for your week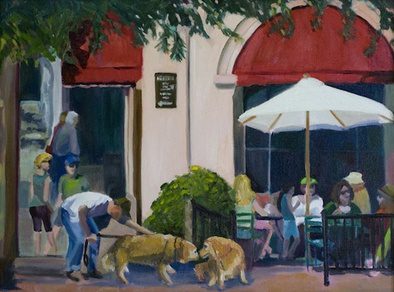 The Mill Valley Chamber of Commerce & Visitor Center is located in the historic Depot building, right on the downtown Plaza. Painting courtesy of Linda Rosso Studio.
Nestled at the foot of Mount Tamalpais and extending to the marshland surrounding Richardson Bay, Mill Valley has the charm of a small European village that's an equal draw for hikers and runners, musicians and artists, foodies and fashionistas, and moms and dads with strollers. 
Its 

close proximity to San Francisco

 enables visitors enjoy the bustle of the city and the beauty of Marin County. Just minutes away are Muir Woods National Monument and Golden Gate National Recreation Area, which attract vacationers from around the world. 

Outdoor enthusiasts find plenty to do

 in Mill Valley, and 

staying in Mill Valley

 provides 

the perfect jumping off spot for day trips

 to the Point Reyes National Seashore, West Marin and the Sonoma and Napa wine country.
Mill Valley hosts 

a range of cultural activities

 such as the internationally recognized Mill Valley Film Festival, which brings in leading filmmakers and movie aficionados from across the country. Locals throughout the Bay Area 

come for the annual events,

 including Wine & Gourmet Food Tasting, the Mill Valley Fall Arts Festival and Winterfest. They also enjoy Mill Valley's nightlife, with live theatre, music and comic venues, where famous guest artists are known to "drop in" for an evening to entertain.
Mill Valley's 

vibrant business districts 

offer a variety of shopping delights, from one-of-a-kind boutique clothing shops, salons and yoga studios to pet stores. Mill Valley has 

the best selection of restaurants

 per square mile in Marin — you can find everything from top-rated chops, to local craft beer, artisan coffee, handmade pizzas, freshly baked bread, gourmet burgers and more!
Whether you plan to enjoy Mill Valley for an afternoon, a weekend or a lifetime, its small-town ambiance, unique cultural activities and lush natural scenery are sure to delight your senses.